"If you go down hopping, Hopping down in Kent,
You'll see old mother Riley A- putting up her tent.
With an ee-aye-o, ee-aye-o, ee-aye-ee-aye-o"
Hops, the ingredient that adds bitterness to beer, have been grown in Kent since the 16th century. Carr and Westley are based in a old water mill in Hadlow, a village in the middle of the Kentish countryside. We are right in the middle of hop growing country where during the Victorian times many people would come down from London, Sussex and East Anglia to earn money harvesting the summer crop.
Back then, hop picking was one of the biggest industries in the county. After a summer of growth, by September the plants were ready for picking and casual workers from the surrounding areas would work away in the hop gardens for six weeks. Once the hops were picked, they were dried out in oast houses and sold to the breweries.
Farmers would write to workers (usually women and children who didn't have permanent jobs) in Kent, London, Sussex and East Anglia and invite them down to Kent, stay in huts on the farm and work in the hop gardens. For many Victorian Londoners, living in a dirty, polluted city, this was not seen as work but as a holiday in the country. The same families would come 'hopping down in Kent' year after year.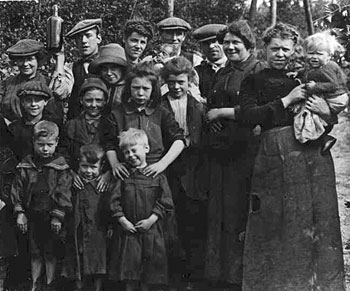 Harvey's of Lewes to this day still brew Hadlow Bitter ABV 3.5%. This hoppy pale ale is a recent evolution from the successful bitters of the last century and makes a very nice lunchtime pint. Our village is located in the fertile Medway valley which is one of England's last hop growing districts - with historic brewing tradition.
Not long ago, Harveys acquired a pub in Hadlow and to celebrate they brewed an ale using only local hops. It has experienced fantastic demand ever since.